Drip-Fit is a cutting-edge menswear brand specializing in customized t-shirts. As a digital marketing agency, we partnered with Drip-Fit to enhance their online presence, increase brand awareness, and drive sales. In this case study, we explore how our strategic digital marketing initiatives propelled Drip-Fit's success and positioned them as a prominent player in the industry. Drip-Fit, a leading brand specializing in customized men's t-shirts, partnered with our digital marketing agency to boost brand awareness, drive online sales, and establish a strong digital presence.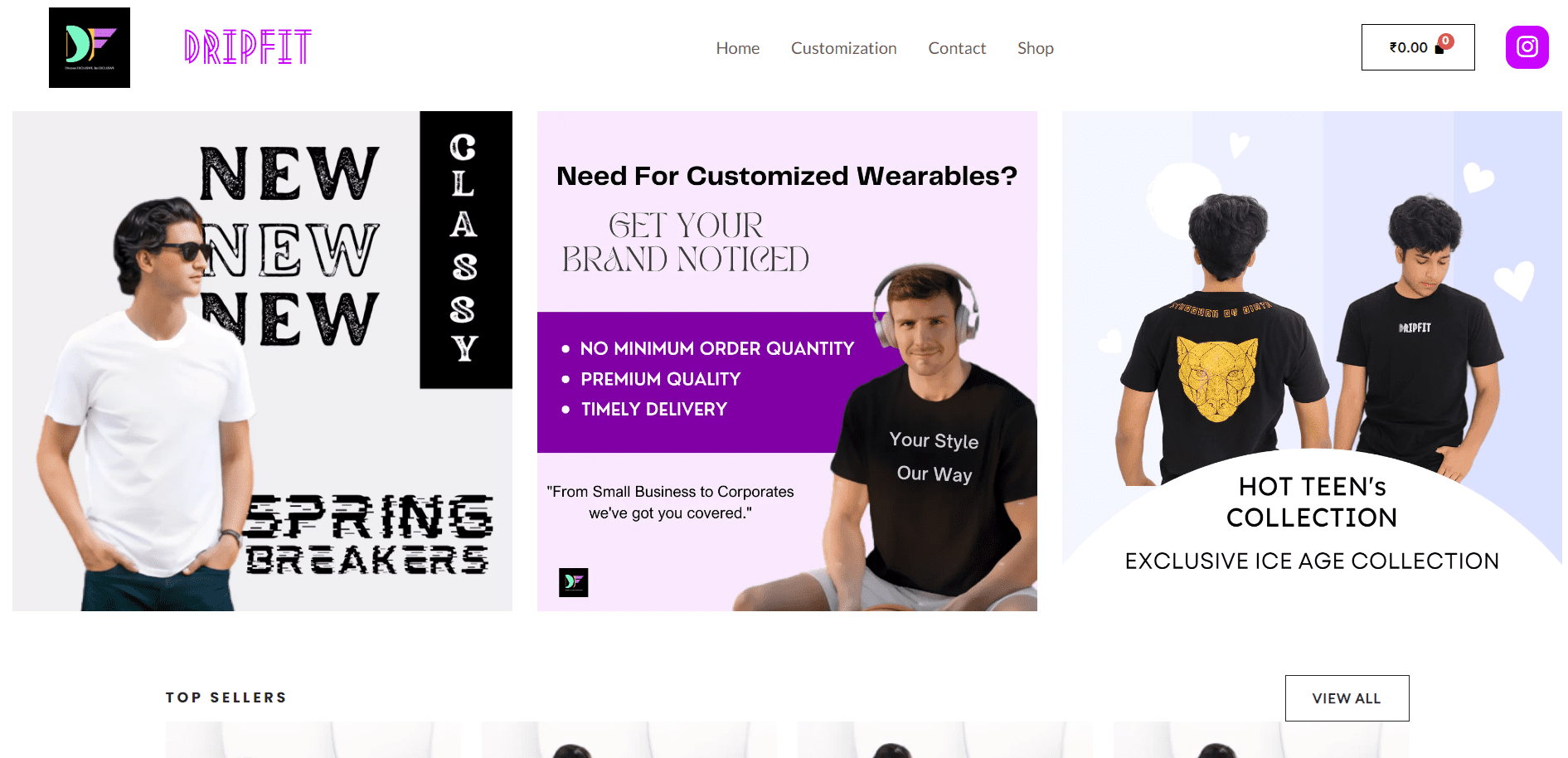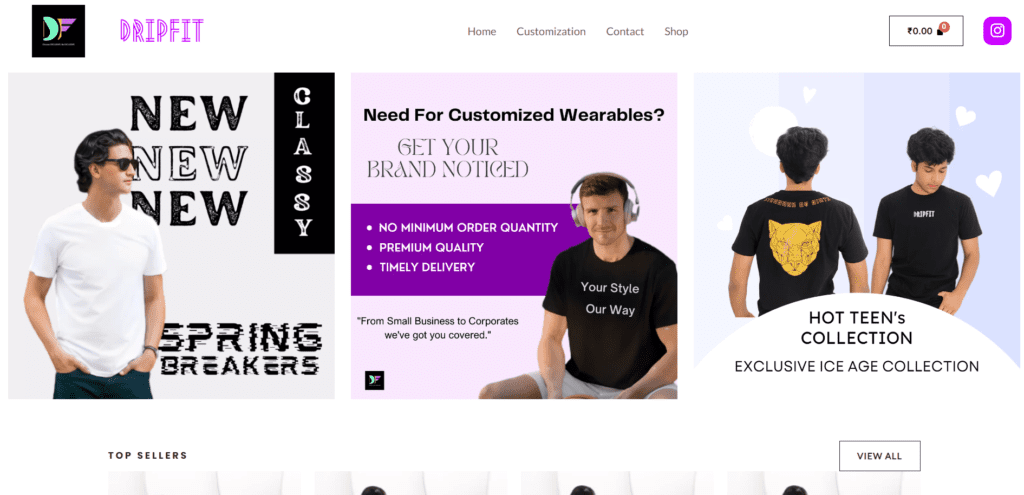 Drip-Fit is a prominent menswear brand specializing in customized t-shirts, offering a unique blend of style and personalization. This case study delves into how our digital marketing agency successfully propelled Drip-Fit's growth and established them as a leading player in the industry. In this case study, we delve into the digital marketing strategies implemented for Drip-Fit and their remarkable outcomes, demonstrating the power of effective digital marketing in transforming a menswear brand…
read more
About
RSEnterprisesOfficial , a prominent women's western wear brand specializing in imported Coord Sets, Dresses, and Tops, partnered with our digital marketing agency to enhance brand visibility, increase online sales, and establish a strong digital Visibility. In this case study, we delve into the digital marketing strategies implemented for RSEnterprisesOfficial and the remarkable outcomes achieved, showcasing the power of effective digital marketing in elevating a women's fashion brand…
Strategies:
(A) Keyword Optimization: Extensive research was conducted to identify and optimize key industry-related keywords
(B) Compelling Content Creation: A comprehensive content marketing strategy was devised to create captivating, informative, and visually appealing content tailored to RS Enterprises
(C) Social Media Engagement: RS Enterprises Official's social media presence was elevated through a strategic engagement plan.
Objective
The primary objective was to develop and execute a comprehensive digital marketing strategy that would elevate RS Enterprises Official's brand awareness, engage the target audience, and boost conversions.To revolutionize the women's fashion industry by establishing RS Enterprises Official as a leading brand in western wear, specifically imported Coord Sets, Dresses, and tops, through the implementation of a comprehensive and data-driven digital marketing strategy.
Results
Achieved a significant increase in organic search visibility, with a remarkable improvement of 60% for key industry-related keywords within six months.
Experienced a substantial boost in website traffic, with a remarkable increase of 70% in unique visitors.
Expanded social media following by an impressive 150%, creating an engaged community of fashion enthusiasts and brand advocates.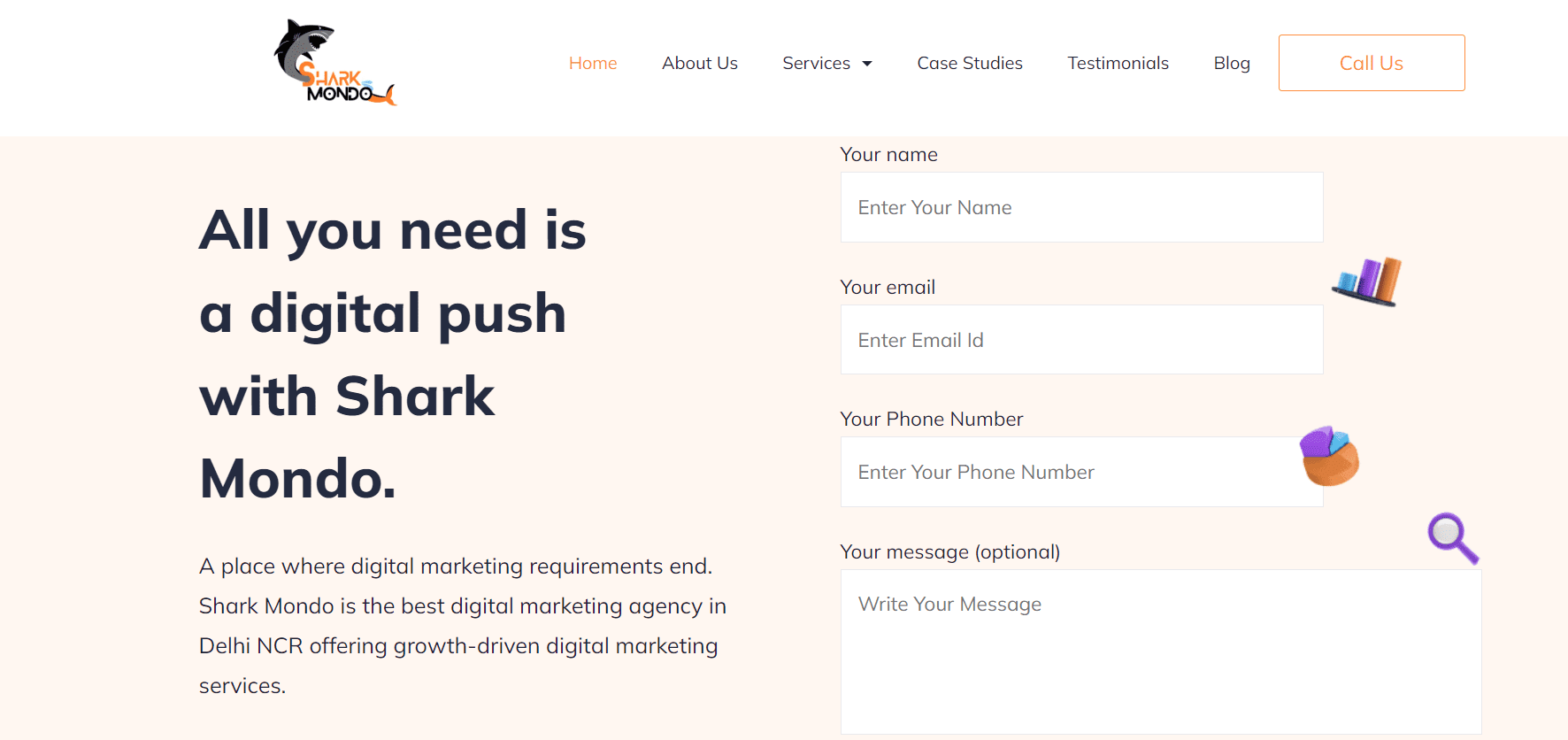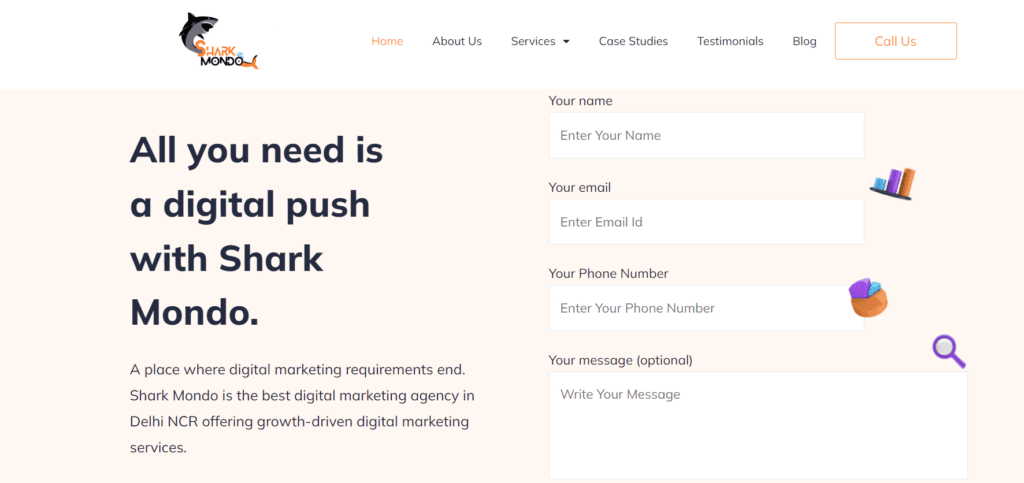 Introduction
Shark Mondo, a renowned digital marketing agency, understands the pivotal role of web design in establishing a strong online presence and engaging target audiences. Through their comprehensive web designing services, they have helped numerous clients enhance their brand identity, increase user engagement, and drive conversions. This case study unveils the innovative web design strategies implemented by Shark Mondo, highlighting their profound impact on the digital marketing landscape.
Strategy
User-Centered Design: Shark Mondo follows a user-centered design approach, placing the target audience at the forefront of their web design process.
Responsive Design: In today's mobile-driven world, Shark Mondo ensures that all websites they design are responsive and seamlessly adapt to different devices and screen sizes.
Visual Appeal and Brand Consistency: Shark Mondo pays meticulous attention to visual elements, ensuring that the design aligns with the client's brand identity and conveys a cohesive message.
Objective
The objective of this case study is to explore Shark Mondo's exceptional web designing services and showcase how they have contributed to the digital marketing success of their clients. By combining creativity, functionality, and user-centered design principles, Shark Mondo has emerged as a leading digital marketing agency in the industry.
Results
Increased user engagement and time spent on websites, leading to a 30% decrease in bounce rates.
Enhanced brand credibility and user trust through visually appealing and professional website designs.
Improved conversion rates and sales through intuitive and user-friendly interfaces.
Boosted search engine rankings and organic traffic through optimized websites.
Porshtech: Your Path to Business Success through Digital Marketing
Welcome to Porshtech, your trusted digital marketing agency committed to driving exceptional results for your business. We specialize in crafting data-driven strategies and implementing innovative techniques to propel your online presence to new heights. Our team of experts is dedicated to delivering tangible outcomes that exceed your expectations.
At Porshtech, we believe in the power of case studies to showcase our expertise and demonstrate the effectiveness of our digital marketing strategies. Through our carefully crafted case studies, we highlight real-world examples of how we have helped businesses like yours achieve remarkable success.
When you partner with Porshtech, you gain access to a team of passionate professionals who are committed to your success. We take the time to understand your unique business goals, target audience, and industry landscape, allowing us to tailor our strategies to deliver the best possible outcomes.
Welcome to Porshtech, where we run digital PR campaigns with influencer marketing & deliver real results.